Board evaluation benefits: 7 of the most important merits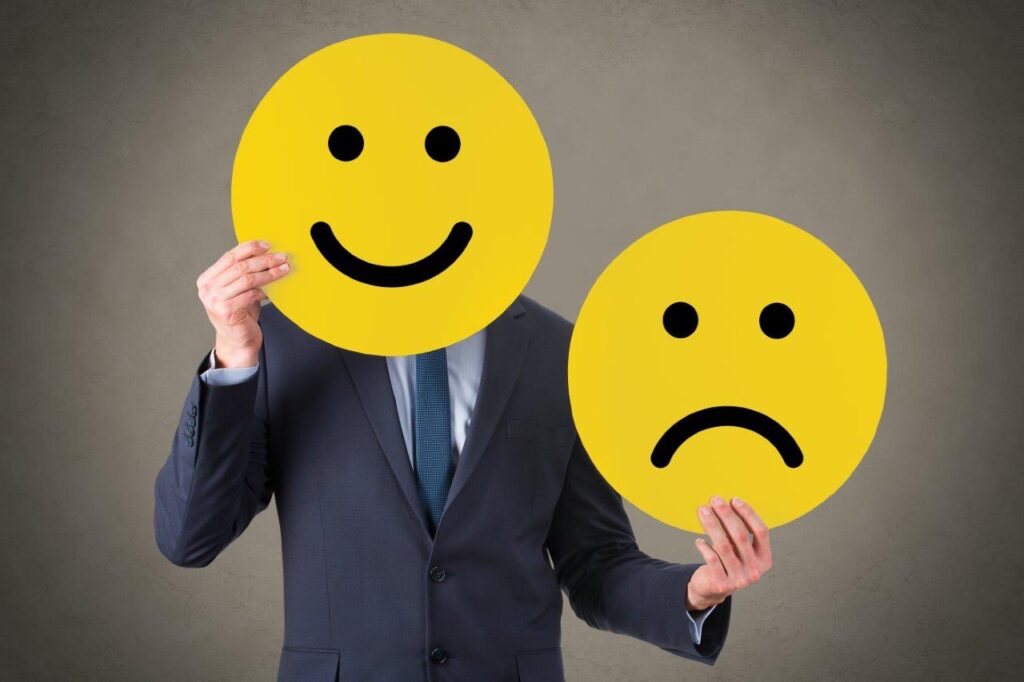 Board evaluation benefits come in many forms. Taking stock of the effectiveness of your board of directors is so much more than just filling out routine documentation for governing bodies or regulators – it's actually an opportunity to reap a number of additional board evaluation benefits. If we don't measure effectiveness how can we know if we are performing efficiently and with impact?
Employees need smart goals and measured annual to their performance. Company directors are no different, and need to be annually assessed through evaluations of the board and its committees. These evaluations are useful as they help assess individual directors and the board and committee as a whole. The average age of directors on Russell 3000 and S&P 500 is 62.6 and 63.4 respectively1 and the average tenure is over 9 years. Director turnover remains very low and Chairmen are reluctant to have difficult conversations with underperforming directors.
Even though many board members of Russell 3000 companies consider the performance of at least one fellow director as suboptimal, only 14% of these companies disclose that individual directors are reviewed annually. 2
The S&P 500 had a period of 31 months where there was at least one women director on each board of directors. This changed when Monolithic Power Systems Inc. joined the index in February 2021. Institutional investors BlackRock Inc., Vanguard Group Inc. and State Street Global Advisors stated they will vote against directors at companies lacking a female director. 3 The benefits of having an independent board evaluation is that the whole area of diversity, composition and competencies can be discreetly assessed.
Governance Gurus work with boards from across the globe to help them evaluate their board and committees. We offer tailored options ranging from questionnaires, surveys and 360 degree board and committee evaluations. We can review the overall performance and effectiveness of the board and individual directors, the CEO and the company secretary. Contact us today for a confidential discovery call to understand your needs and how we can add value to your next board evaluation.
At first glance, some of board evaluation benefits might include:
Helping the organisation attract high-quality investors.
Helping the board and senior management identify potential opportunities and areas for organisational improvement.
Ensuring board members are regularly reminded of their role and responsibilities.
Directors are annually provided an opportunity to confidentially raise any concerns or give feedback.
An annual tool for the Chair to address any performance shortfalls in the board or any of its committees.
There are also many other deep-rooted benefits that go far beyond the surface. Here's a closer look at 7 of the most important board evaluation benefits of conducting regular evaluations of the performance of your board of directors. All boards are different and the mix of skills, competencies and knowledge and experience will vary greatly. The effectiveness of the board and its committees depends on how well directors work together to make strategic decisions and consider opportunities and risks.
Good board dynamics and having the right directors is necessary for efficient and effective decision making. Directors have a legal and fiduciary duty to act in the best interests of the company and its stakeholders. The regulators in many countries require that the board of directors are evaluated annually. It is usual for listed companies and for banking and financial companies to conduct independent annual board assessments or evaluations of the board and the committees.
For many year the United Kingdom has required boards to be evaluated independently every three years and large listed companies are encouraged to conduct these board and committee elevations annually. In recent years we have seen Malaysia and the United Arab Emirates require listed companies to conduct annual board evaluations. Should companies neglect the board evaluation benefits?
We help companies assess and improve their board and committee performance through independent annual assessments or board evaluations. Board evaluation benefits outweigh the cost and time involved in conduction these assessments.
7 important board evaluation benefits
Benefit #1: Promotes a sense of accountability
One of the primary benefits of conducting regular board evaluations is accountability.
A well-conducted board evaluation can highlight:
The overall board effectiveness.
The effectiveness of its individual board committees.
The effectiveness of individual board members.
The effectiveness of C-Suite management.
Any gaps within the skills matrix of the board and the its committees.
When faced with an annual evaluation, board members and management have no other choice but to follow through on what they say they will do. Additionally, their ideas and recommendations are also put to the test; ensuring that they are the best fit to support the organisation's common goals. Board evaluation benefits outweigh the cost and time involved in conducting these annual assessments.
Benefit #2: Establishes and embeds organisational culture
Culture is everything and a rock-solid organisational culture must be integrated from the bottom all the way to the top. The tone from the top is also vital in helping set the desired behaviours.
Effective board evaluations help to further embed the organisational culture by setting an example to employees, investors, partners, and management. The board evaluation benefits of regular assessments encourages collaborative decision making and high performance by individual directors. It also encourages directors to work together effectively to reduce conflict in the boardroom and embed a culture of good governance and team spirit.
The correlation between strategy, culture and corporate governance is intrinsic linked. Unfortunately many boards focus more on the strategy and not the culture or the benefits of good governance.
Board evaluation benefits can:
Ensure alignment between the board's actions and organisational values;
Establish expected behaviours;
Set the organisational tone; and
Promote openness, honesty, and trust.
Benefit #3: Ensures transparency
Transparency is crucial for building long-term stakeholder relationships, cultivating a sense of trust, and ensuring the organisation is not at risk of a reputational crisis due to any dishonourable activities.
Regular board evaluations help to promote transparency by providing all stakeholders with the opportunity to better understand:
What the board is doing; and
How they serve the organisation.
Additionally, it's also a chance for board members to be transparent among themselves and hold each other accountable.
Benefit #4: Builds and maintains stakeholder relationships
Another board evaluation benefit from having regular board evaluations is its impact on relationships.
Relationships are built on open, honest, two-way dialogues – and regular board evaluations help to establish a process for just that. Individual board members can safely express any concerns, and organisations have the opportunity to gain valuable insight into the board's activities.
Each board evaluation process should be considered a relationship-building opportunity. Each evaluation can ultimately help boards work together more effectively in the future.
Benefit #5: Assists with decision-making and risk oversight
In order for boards and senior management to make good decisions, they need to have accurate information along with insights from multiple perspectives. These decisions need to be effective to safeguard shareholder value and ensure the sustainability of the business.
Effective board evaluations can act as that source of knowledge for decision-makers. How well does the board and its committees make decisions. What was the impact of these decisions. How well does the board and senior management collaborate and are decisions made in a timely nature.
This can help them determine:
How to better utilise the skills of the directors;
How to help the board better serve the organisation;
Areas of high risk and emerging risks;
The need for any new strategic changes; and
Many other insights.
Benefit #6: Clarifies leadership roles and responsibilities
The sixth point in our list of board evaluation benefits focuses on leadership. The leadership of an organisation can make the difference when it comes to empowering the CEO and their senior management team to carry on day to day operations.
In order to avoid issues with having "too many cooks in the kitchen", board effectiveness evaluations can help to re-establish and solidify the specific purpose and roles of the C-Suite management and the Board of Directors.
By setting clear guidelines for expectations, obligations, and duties, each individual has a clear understanding of what their responsibilities are and what they are expected to bring to the table.
This simple reminder on a regular basis can help individuals and any subcommittees avoid distractions, stay in their lane, and be the most effective. Some directors might question the board evaluation benefits but some assessment is better than nothing.
Benefit #7: Builds a framework to develop the board and its capabilities
The final of our points on the most important merits of board evaluation benefits is the framework to develop board capabilities and skillsets.
The concept of board evaluations and the benefits are quite well established. In 2018, the OECD published an overview of international practices relating to board evolution. The board evaluation benefits are numerous and they positively keep directors mindful of their role and responsibilities to perform to a high standard. Annul assessments to evaluate the board and its directors shouldn't be a daunting experience.
We design and work with the chairman and the company secretary to use the right type of annual assessment for your board and its committees. These annual assessments help directors keeping in mind the board evaluation benefits for transparent performance reporting and annual accountability. They are can also be used by the chairman as a tool to discuss individual performance or the performance of the board as a whole.
It's good corporate governance to at least independently assess the performance of the board every three years or more often. The results are kept confidential and details are only provided to the chairman as collective data to help assess any performance gaps at the board or its committees. Reports might also be director specific to allow for the chairman to focus on any development areas with an underperforming director.
In the US, many of the listed companies still combine the role of chairman and CEO. From a corporate governance standpoint, board evaluation benefits are increased when the board and its directors are independently assessed. The role and responsibilities of the chairman and CEO should be clearly defined and their performance assessed objectively. The board evaluation benefits might not be maximised if the chairman and CEO are combined as the assessments may become subjective.
S&P 500 companies continue to use this duality model of board leadership (53% in 2018 versus 50% in 2016) while only 39% of the Russell 3000 companies combine these positions of CEO and board chair. 2
1. https://corpgov.law.harvard.edu/2020/10/18/corporate-board-practices-in-the-russell-3000-and-sp-500/
2. Grove, H., Clouse, M., & Xu, T. (2020). Benchmarking boards of directors for better corporate governance. Corporate Board: Role, Duties and Composition, 16(2), 8-18. https:/ /doi .or g/10 .224 95/c bv1 6i2a rt1
3. https://www.bloomberg.com/news/articles/2021-03-09/reshuffling-of-the-s-p-500-marks-a-return-of-the-all-male-board
We are here to help you evaluate your board and its committees – contact us for a confidential conversation
If you require professional assistance with your board and committee evaluations please contact us by emailing [email protected] or give us a call at +971(0)4387 3554 for a confidential conversation on the board evaluation benefits and the value we add to this process.
To find out more on executive coaching and board evaluation benefits see our website for more details. Scan the QR code to join our leadership and governance newsletter.